Custom URLs
This panel allows you to use the custom URL processing parser.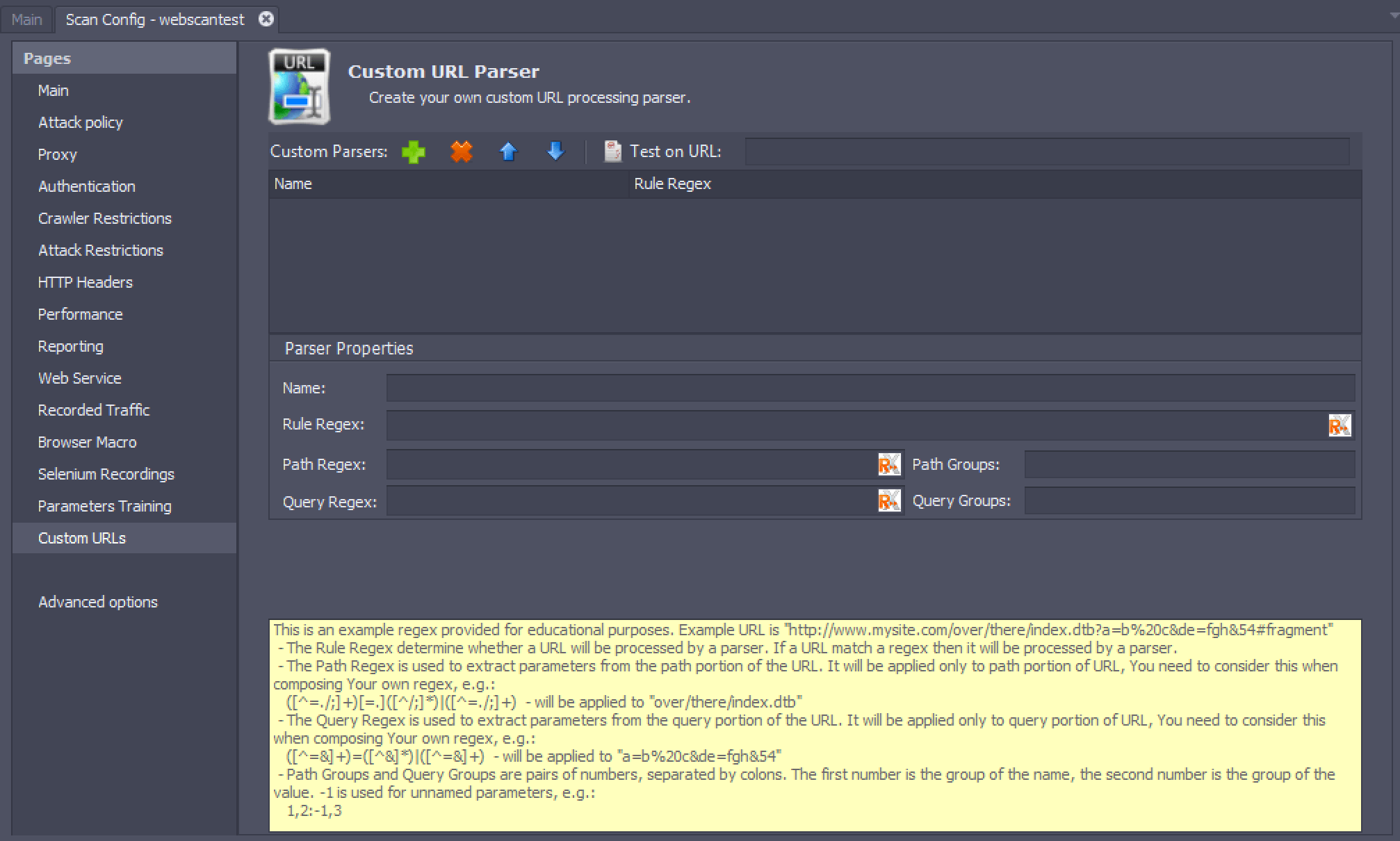 The Custom parser action buttons are:
Add: add a parser
Delete: remove the selected parser from the list
Sort: sort the parsers in the list
Test on URL: text field
The custom parser table contains the following columns : Name and Rule Regex.
Parser properties : Name, Rule Regex, Path Regex, Query Regex, Path Groups, Query groups.