Automation Workflow Templates
Workflow Templates are pre-built Workflows that do not have a configured Automation Connection. These templates are useful when you need to reuse Workflow steps with different connections.
To use the out-of-the-box Workflow Templates available from InsightIDR, you need to activate them by adding a connection and using the template as a basis for a new Workflow.
For example, to create an Okta Workflow to suspend a user, first activate the Okta Workflow and then provide the connection details necessary to authenticate and access your Okta instance.
To activate a Workflow Template:
From the left navigation menu, select the Automation page.
Choose the Workflows tab.
Click the Configure Workflow Template button in the right corner.
When the "Configure Workflow Template" panel appears, find the Workflow template you want to use and click the Template option.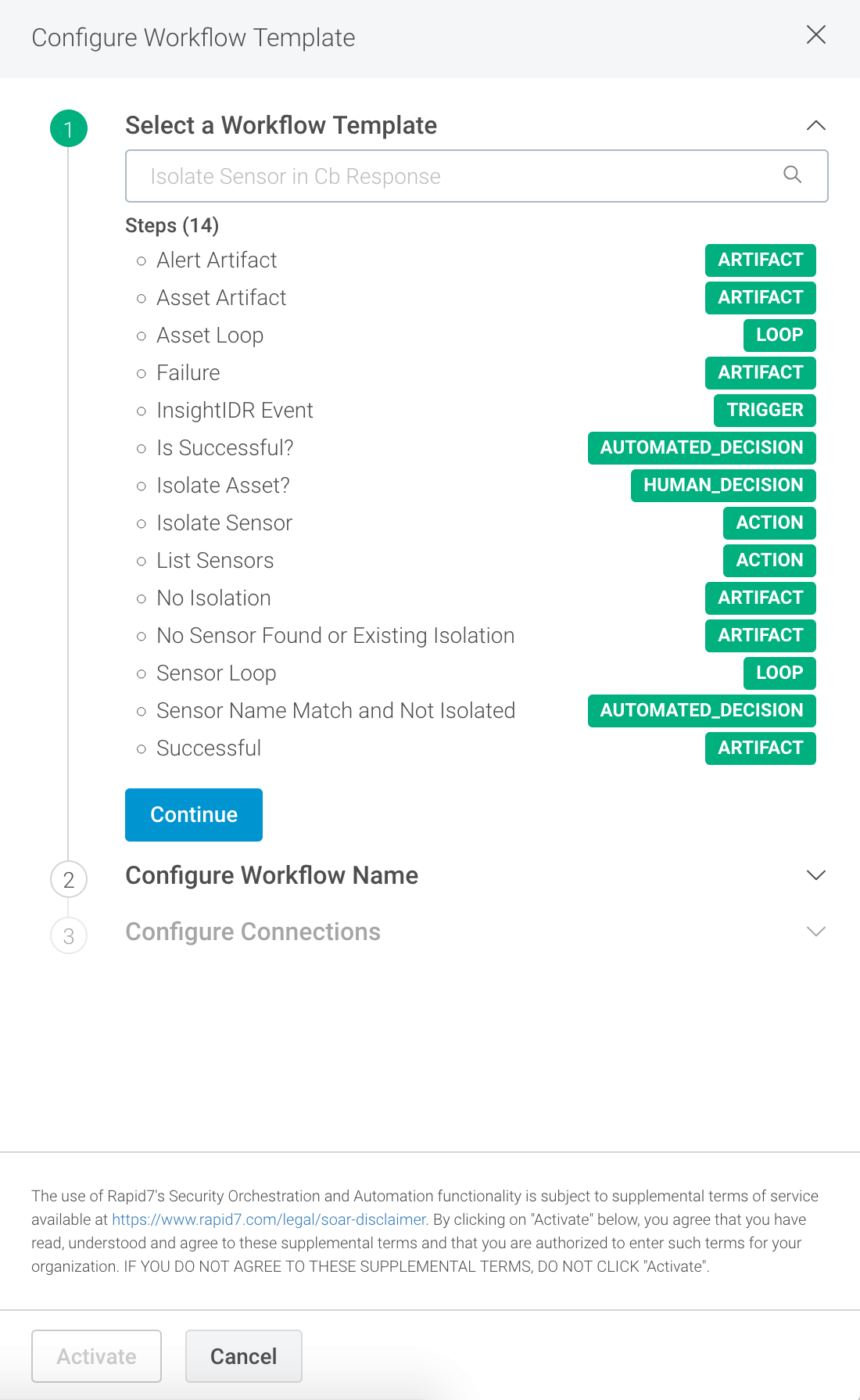 Give your workflow template a unique name.
Choose the connection you want to use for the Workflow, or optionally create a new connection if no connection exists.
Click the Save button to activate the template.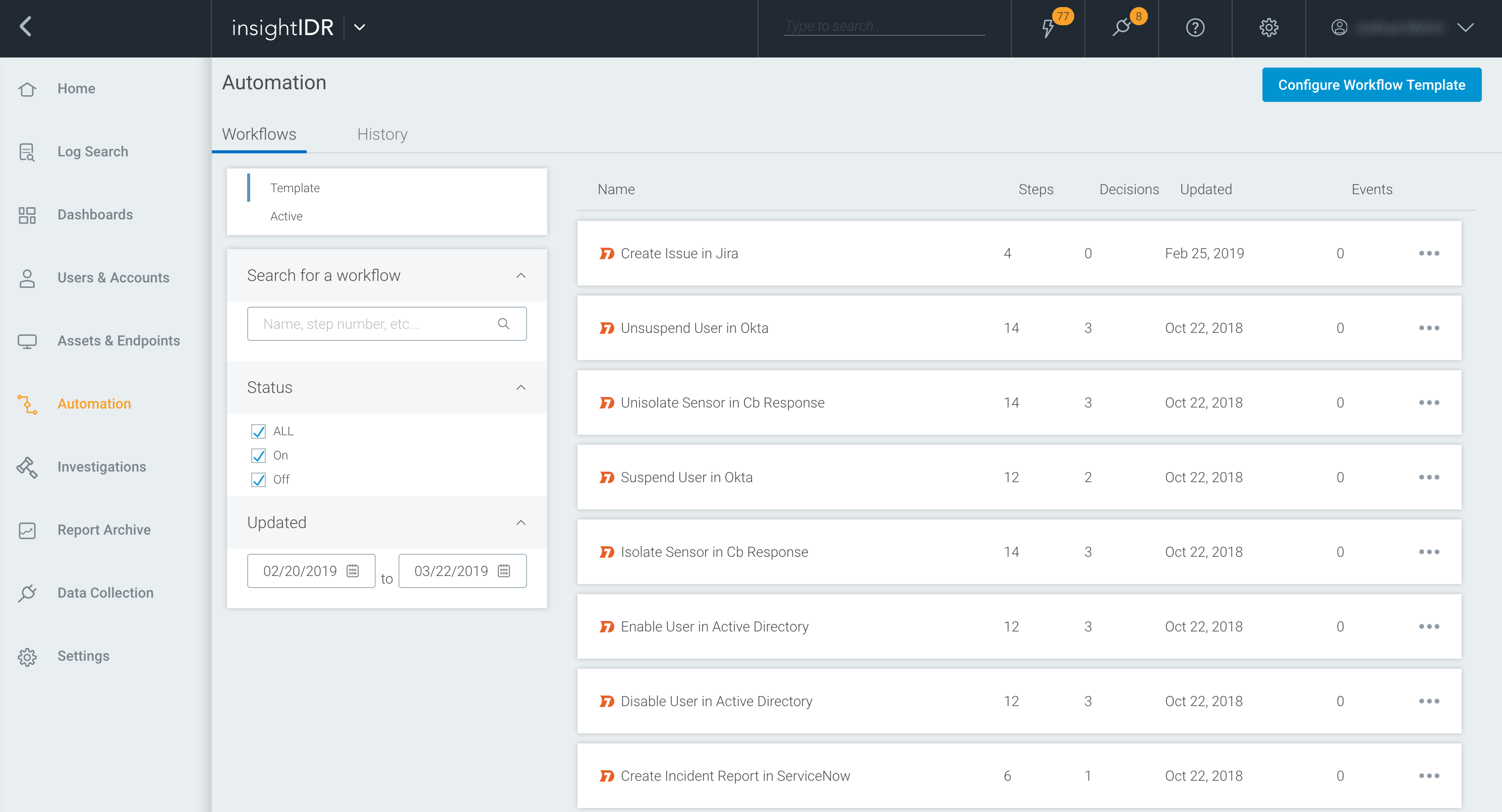 Activated workflows are usable with the Take Action feature during InsightIDR Investigations.
Manage Active Workflows
After you add a connection to a Workflow Template to activate it, you can toggle the Workflow on or off as needed.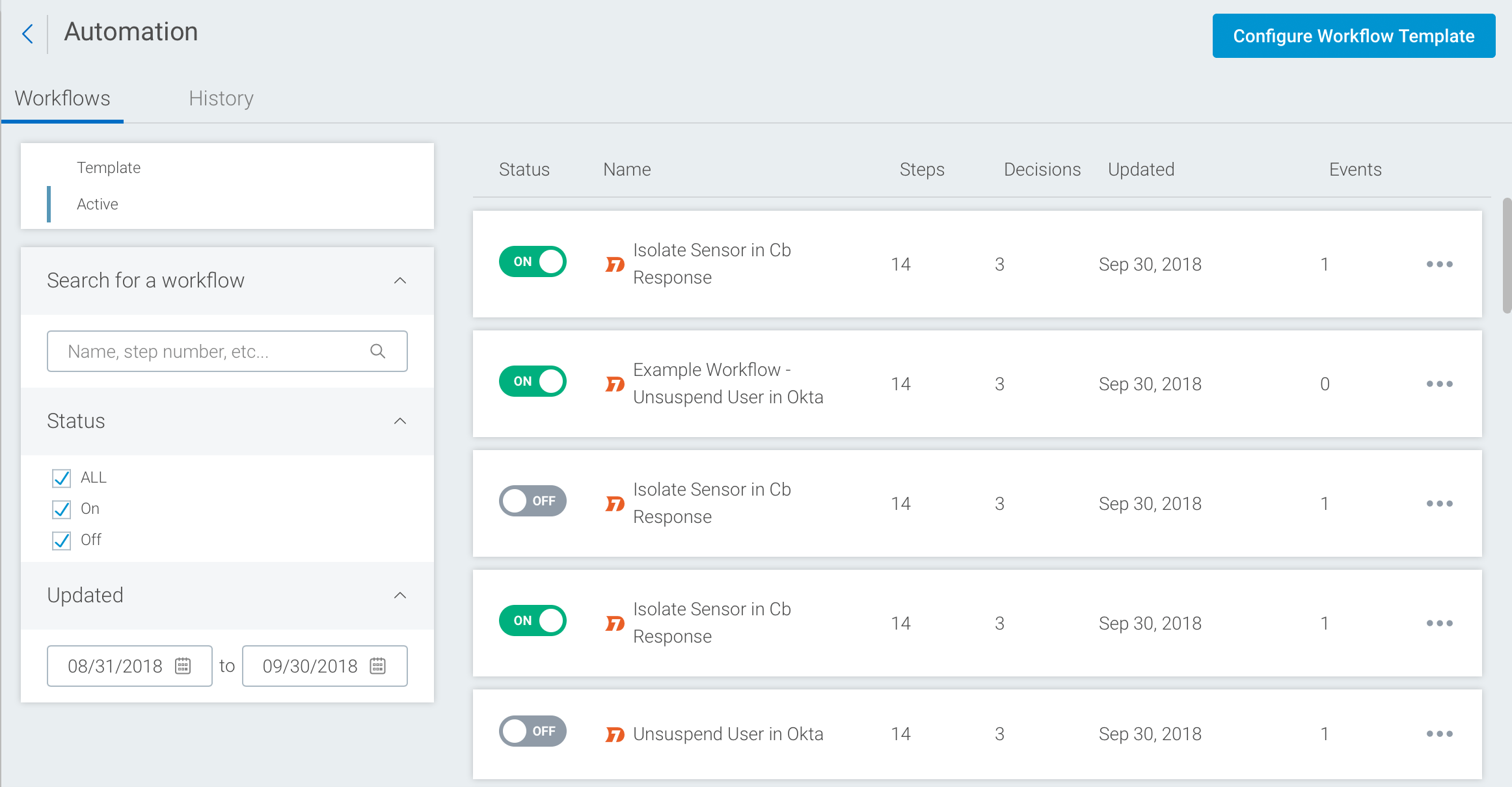 To manage your active workflows:
From the left navigation menu, select the Automation page.
From the "Workflows" tab, select the Active option from the left panel.
Find the active workflow you want to control, and toggle the Status button.

Active workflows are available for automatic actions during Investigations. Scroll down to see all available automated workflows.
Workflows that are grayed out with a green dot indicate that the Investigation does not have necessary data to complete the workflow, but the workflow is still active.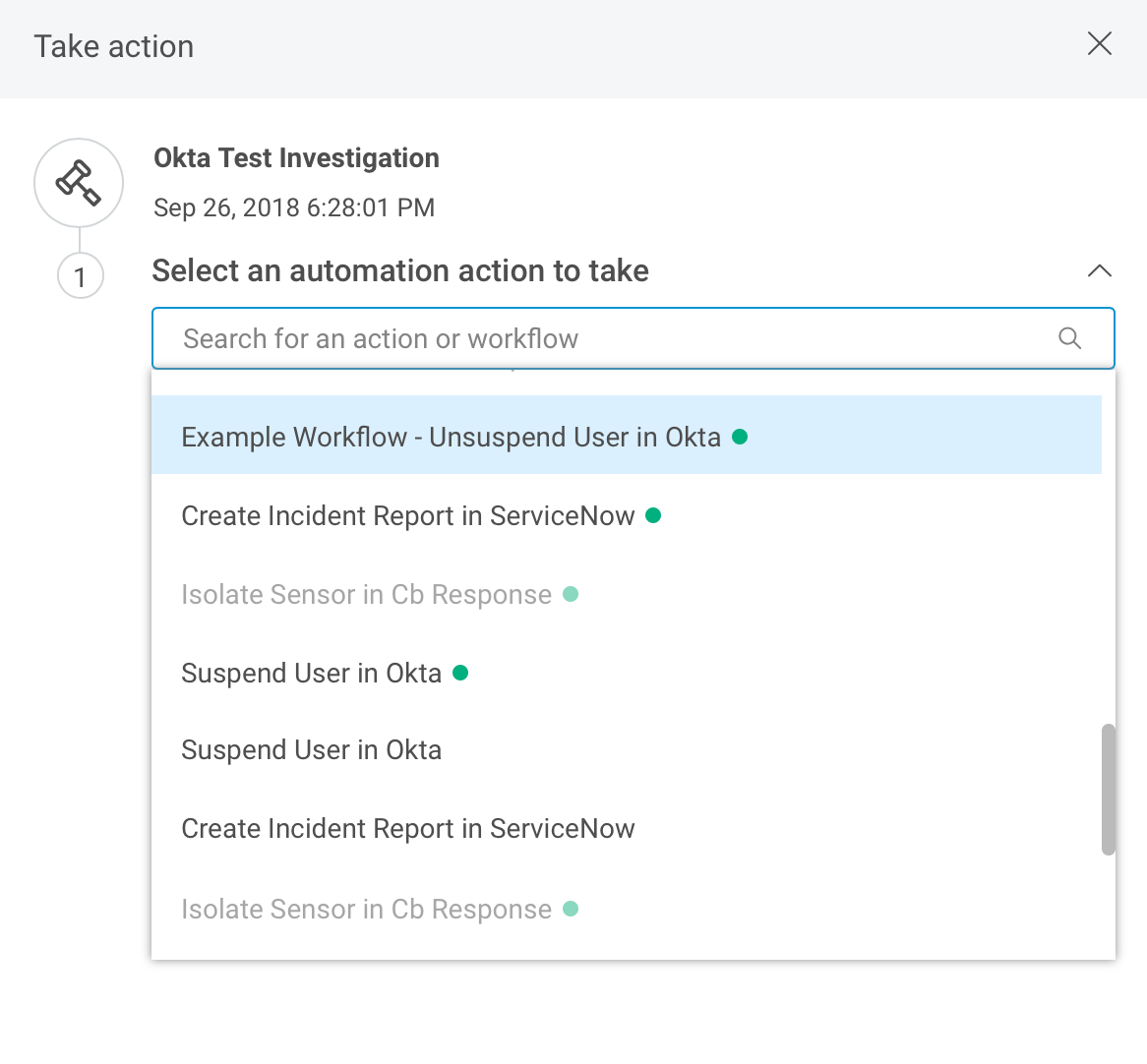 Inactive workflows do not appear in the dropdown for automatic actions during Investigations.
To edit or view a workflow, click the menu icon on the right. The steps and saved connections appear.