Quick Start Guide
Rapid7 Services is an application that streamlines the onboarding and reporting process for your purchased services via the Insight Platform. It provides a centralized place for you to share information and documents with the Rapid7 team, and communicate with your Customer Advisor or Project Manager.
Process
Onboarding
Before anything else, the Rapid7 Team will onboard you into your purchased service(s).
Documents and Forms
Once you are able, the Rapid7 Team will ask you to complete Forms and/or provide additional Documents.
Manage Your Team
After you provide the initial information, you can start to customize Rapid7 Services for your organization. First, make sure you add users to the Insight Platform, and then you can add users to a service.
Notifications
You can further customize how you receive Notifications.
Other Options
In the top right corner of your screen, you will always see the top menu.

The bell is your Notification center. Click on this to see all of your notifications.
The second item is the User Management page. This allows you to add and manage members of Rapid7 Services.
The third item is the Help Icon, which will bring you to this set of documentation.
The last item is your profile icon, which will produce another dropdown, seen below.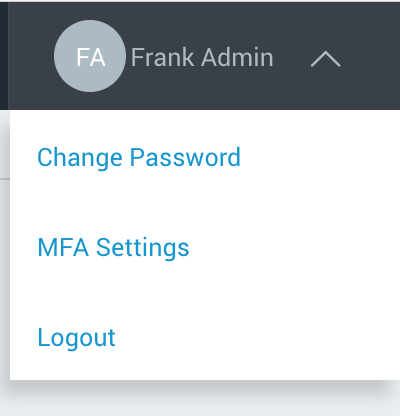 In the profile dropdown menu, you can change your password, change your MFA settings, or Logout.
You will also see the lefthand menu at all times.
Clicking on Rapid7 Services will produce a dropdown for "My Account," which is part of the Insight Platform. Select "My Account" to go to the Insight platform and change global settings.
The top Home item will bring you back to your Services Home.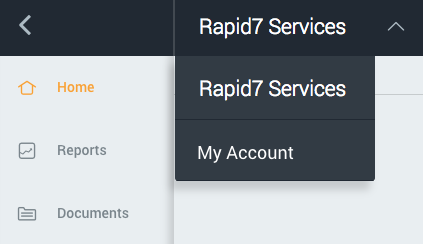 View Your Services
When you log in to the Rapid7 platform and select "Rapid7 Services," the first thing you will see is the Services Home.
Product Admins will see all purchased services and the date the service was activated, even if you are not assigned to those services.
Read/Write users will only see the services to which you are assigned.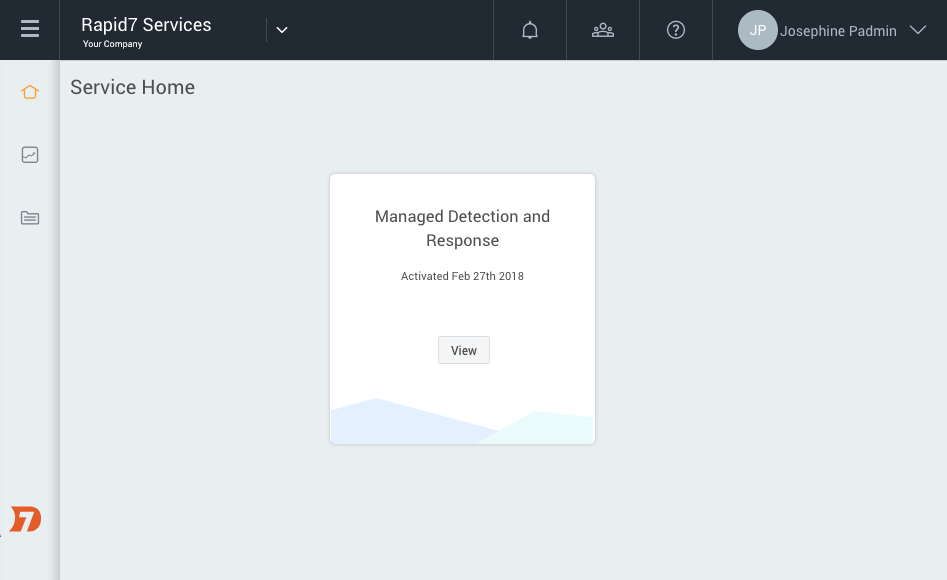 If you have recently purchased services, you'll see an empty tile that indicates the service is being prepared for your use.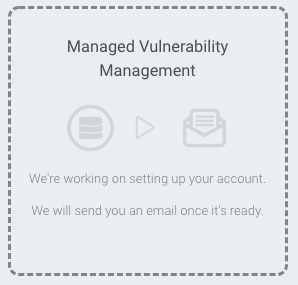 Start Using Rapid7 Services
Now that you know your way around the Rapid7 Services, you can begin the Onboarding process; you'll watch a welcome video for your service if applicable, fill out technical forms that describe your environment, and review service documents.