Add Comments
In Rapid7 Services, you can directly communicate with your Project Manager or Customer Advisor in a report.
Comment in a Service
When you purchase a service, you can communicate directly with your Rapid7 Customer Advisor or Project Manager.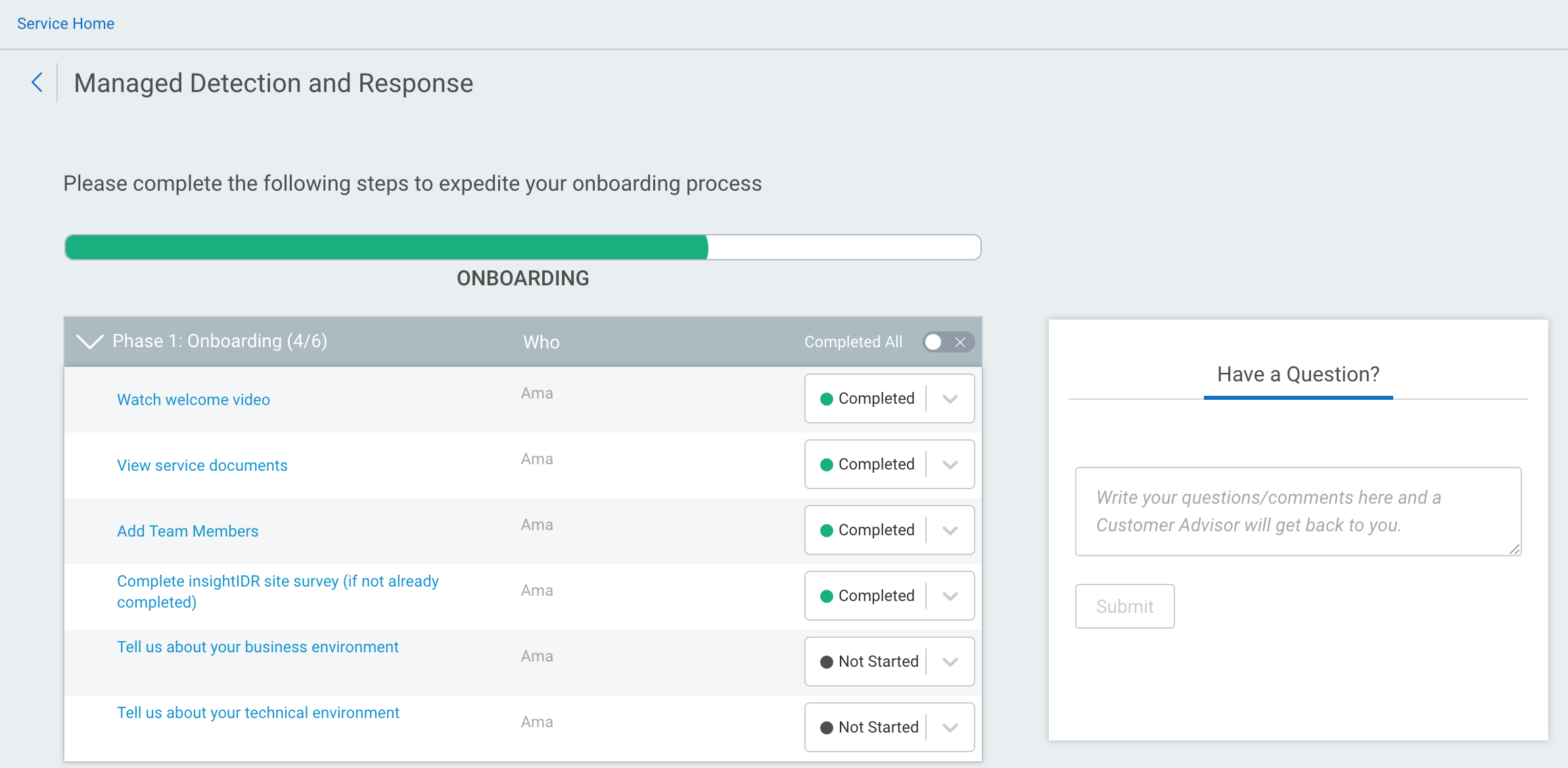 Comment on Reports
Comments and questions on a report can help clarify confusion, ask for additional information, or communicate simple information.
To comment on a report:
Navigate to Rapid7 Services.
On the left hand menu, select Reports.
Find the report you want to comment on.
For PDF or HTML reports, click directly on the report name. A new page will appear that allows you to review the report while concurrently leaving a comment.
For all other report types, select the speech bubble to the right of your report. A panel will appear on the right.

Enter your comments and press Submit.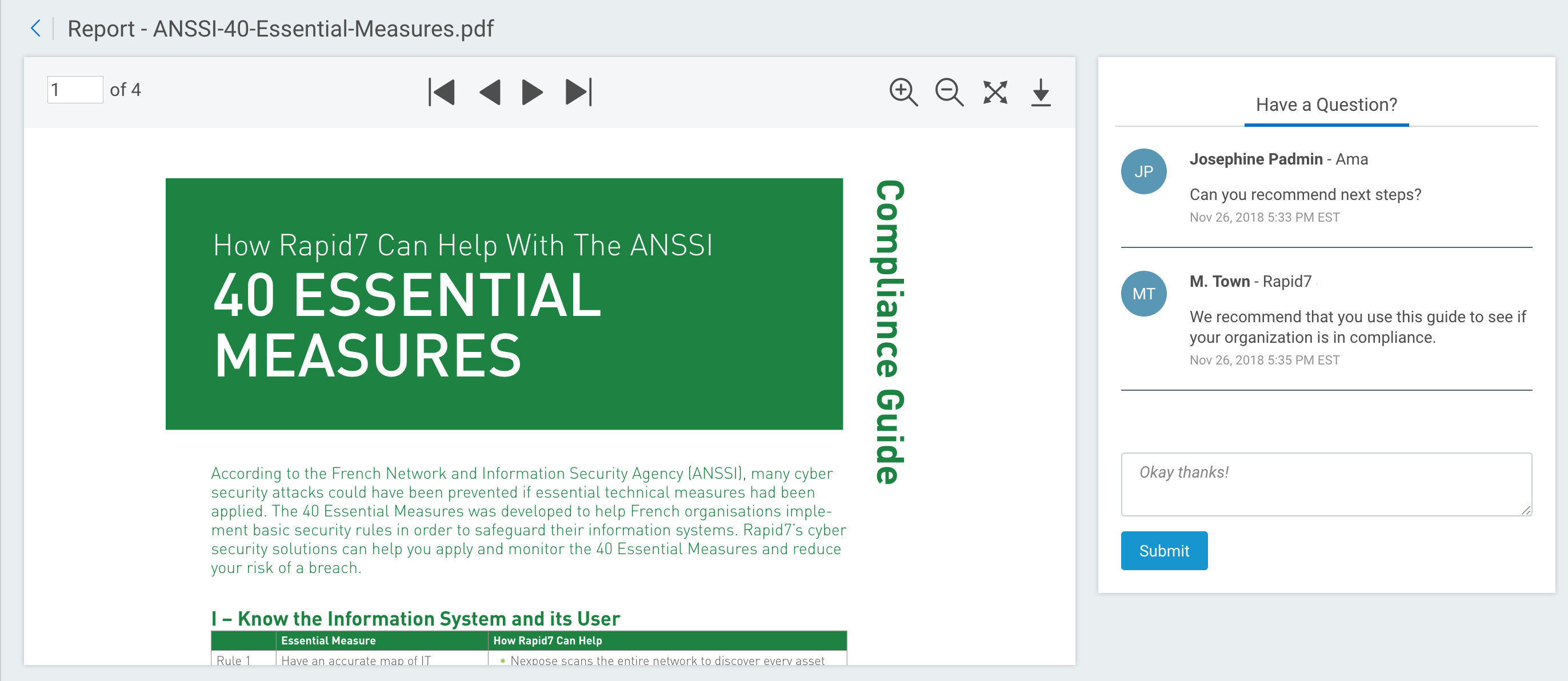 When you leave a comment, your Customer Advisor or Project Manager will receive a notification. When they reply to you, an in-app notification appears in your notification center and as an email alert.