Forms
Rapid7 may request information from you via service forms as part of your onboarding.
Forms may include the technical environment form, and the business environment form; fill them out and share additional documents with the the Rapid7 Team if you need to further contextualize your data.
You can only access forms from inside a service's settings page.
You can interact with a form inside of the Rapid7 Services and leave comments on it.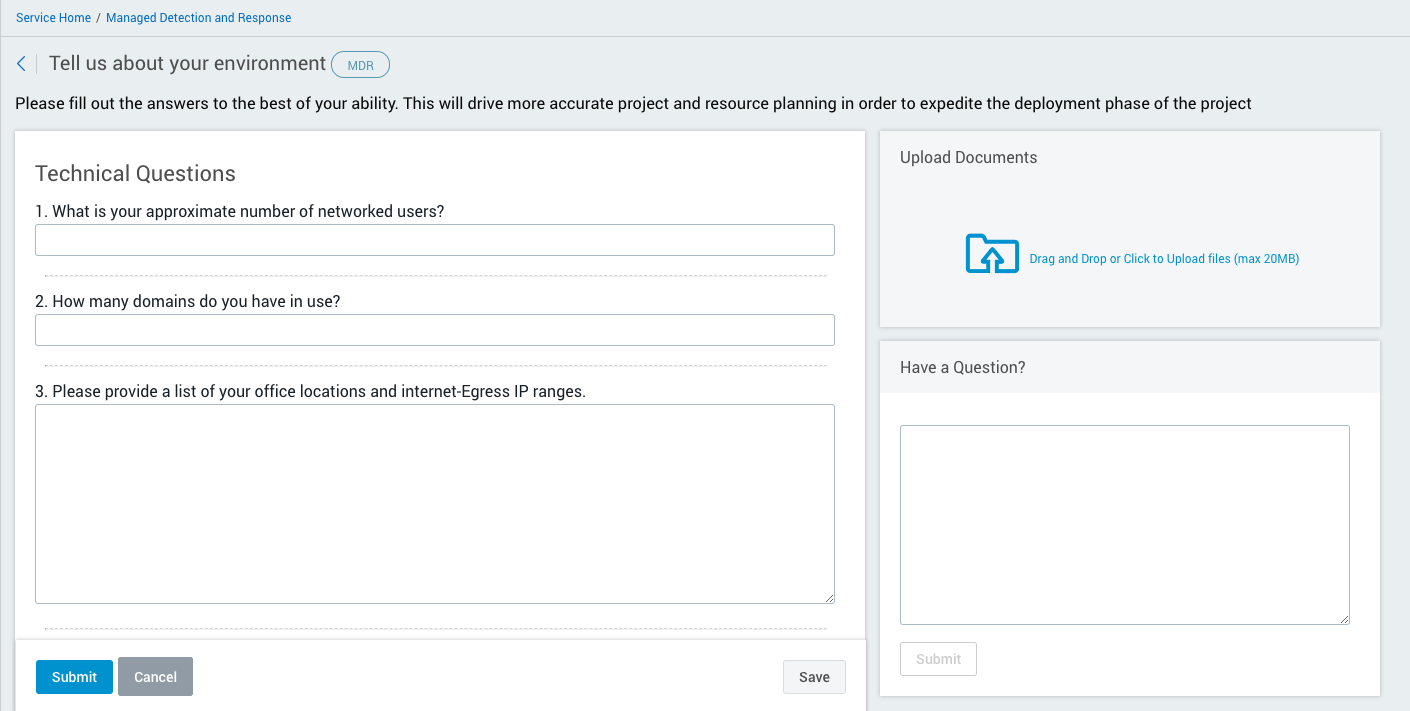 Once you have completed the form and are confident the information is correct, hit the submit button to let the Rapid7 Team know the form is finished.
Comment on Forms
Each form has an area titled "Have a Question?" Ask questions, send comments, and communicate directly with the Rapid7 Team through this area. Anything you post will send a notification to any Rapid7 team member assigned to the service, and any reply you receive will display as a notification in Rapid7 Services and be sent to you as an email.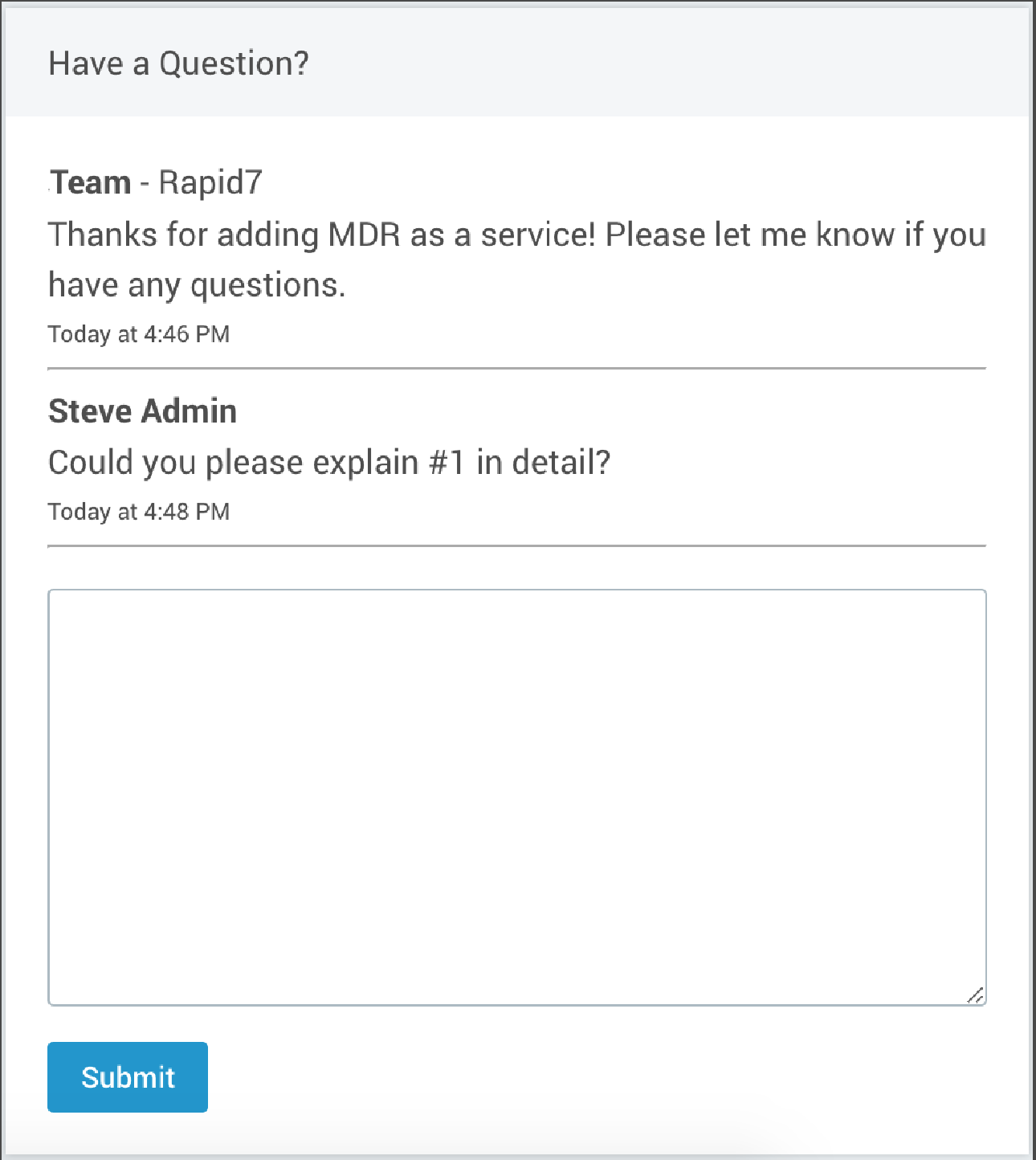 If you decide you want to delete your comment, click the small x in the bottom right corner of your comment. A popup dialog will confirm that you want to delete the comment; select Remove to delete it.