Manage Your Team
Team Roles
When you use Rapid7 Services, you can see the users who are assigned to your purchased service and their role on the Insight platform.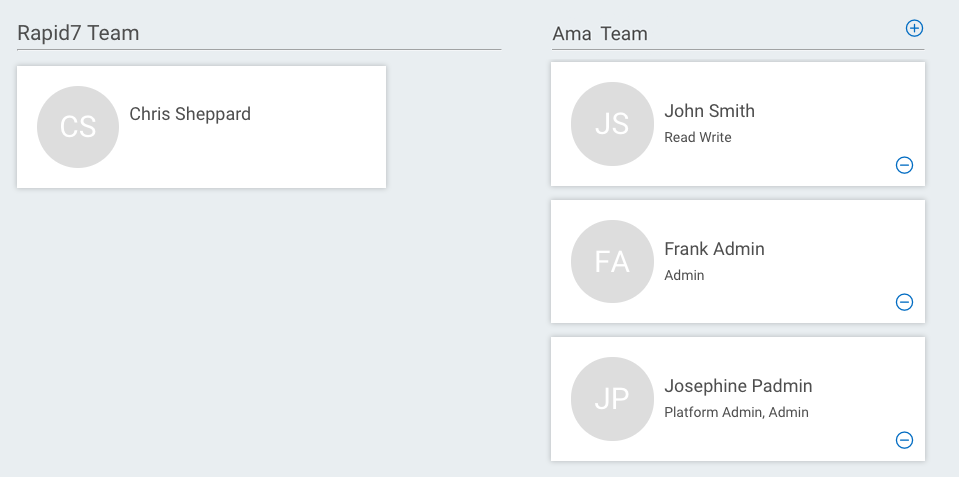 Add Users to Rapid7 Services
Because Rapid7 Services is part of the Insight platform, you need to add a user first to the Insight platform before adding users to a service.
User Management has moved!
Please see User Management to add and manage team members and administrators.
See Product Roles for specific details about roles in Rapid7 Services.