Reports
Reports are files that the Rapid7 team generates and uploads at the conclusion of the onboarding process.
Unlike service documents, all reports will appear in one place but are not sorted by service; newest reports automatically sort to the top. However, you will still be able to see the title, added date, and the service it belongs to.

To view reports, select the Reports page from the lefthand menu.
For reports that are in PDF or HTML format, you can select and preview the report.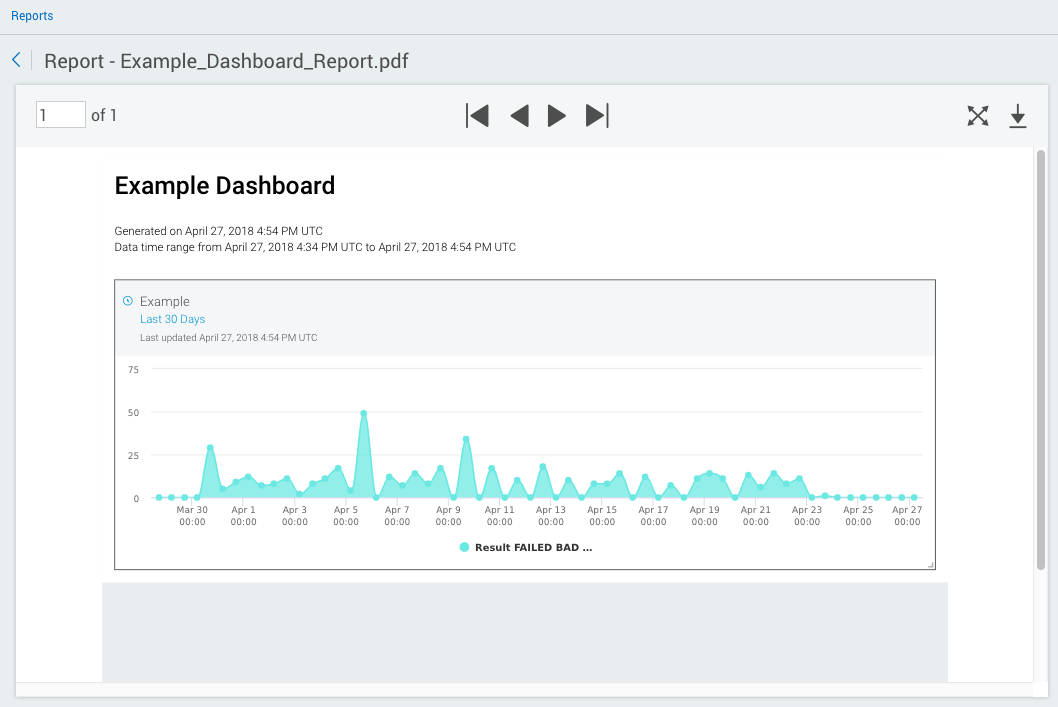 You also have the option of expanding the report to view it in full screen, or downloading the report for your later viewing.
When you have a notification that there is a new report available, clicking on View Report will bring you automatically to the report preview page.

Managed Services
For Managed Services, your Customer Advisor uploads monthly reports from your products/services; these reports show you data and visual information happening within your environment over the last month. This can include activity between a user and their asset, your network and network traffic, and a multitude of other information.
MDR
You'll receive four different kinds of reports with Managed Detection and Response:
Monthly Reports
Findings Reports
Hunt Reports
Threat Reports
Consulting Services
Rapid7 Consulting reports provide visibility into an organization's current security posture. Reports are useful in identifying potential vulnerabilities, risks, and positive security findings, as well as mitigating controls. Most importantly, reports provide actionable recommendations that can improve an organization's security maturity and posture for the future.
Dependent on the services engagement, the above will be focused on a target environment, application, or population or much more holistic and looking at the enterprise as a whole.