General Configuration
The following topics apply to all integrations.
Stop an integration from sending IOCs
You can stop an integration from pushing IOCs to the device by deleting the IOC group.
To stop an integration:
Select Automation > Integrations.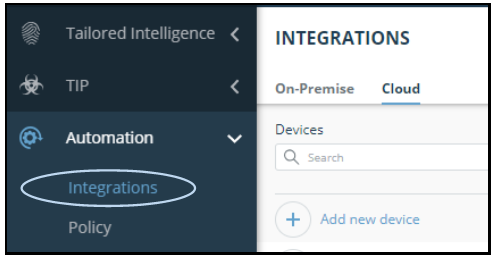 From the Integrations window, click Cloud.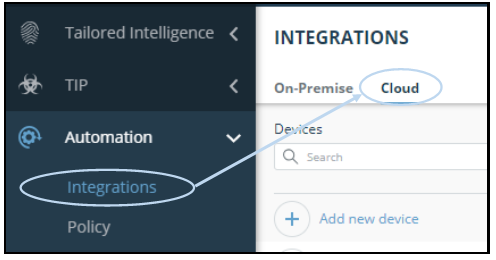 From the Integrations device list, click a device name.
Point to the group then click the delete icon.
The group is deleted, and no further IOCs will be sent.
View current IOC management rules
From the Automation > Policy page, click IOC.
Rules that have already been defined are displayed in the IOC rules list.