Using SAML to log in to AppSpider Enterprise
Now that you have created your SAML certificate and modified the SAML configuration file, you can use Service Provider or Identity Provider to log into AppSpider Enterprise.
Service Provider initiated login
After you have enabled and configured SAML for AppSpider Enterprise, you can navigate to the AppSpider Enterprise login page and use the SAML button to log in to the application.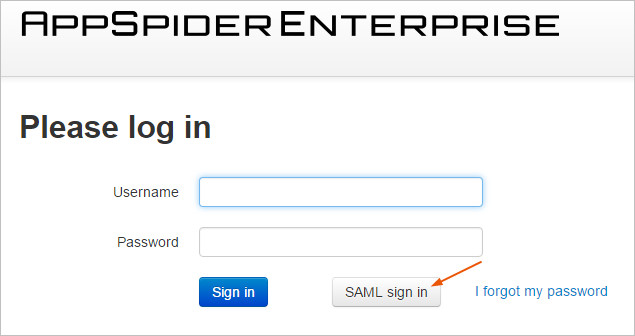 You'll be prompted for your company name. This is the title you defined in the SAML configuration file when you modified the SAML configuration file.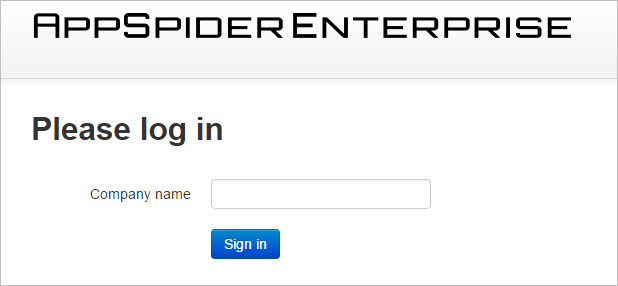 Identity Provider initiated login
Find the application or IDP applet you created in your IdP provider for AppSpider Enterprise.
In this example, OKTA is the IdP.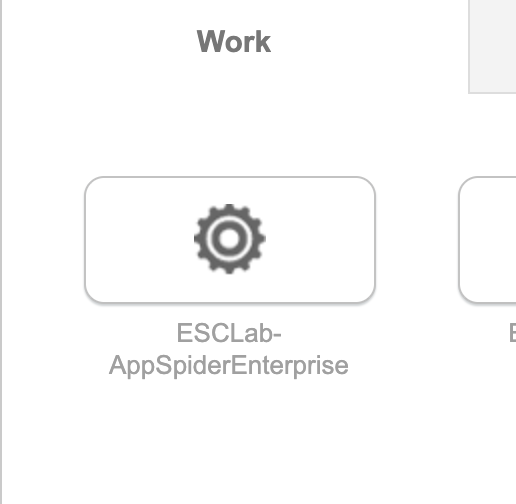 After you click the app, you're redirected to AppSpider Enterprise.