View Cloud Summary Reports
A main feature of the Clouds functionality in InsightCloudSec is the variety of reports available to help you understand your overall cloud footprint, your individual clouds, and your harvesting details.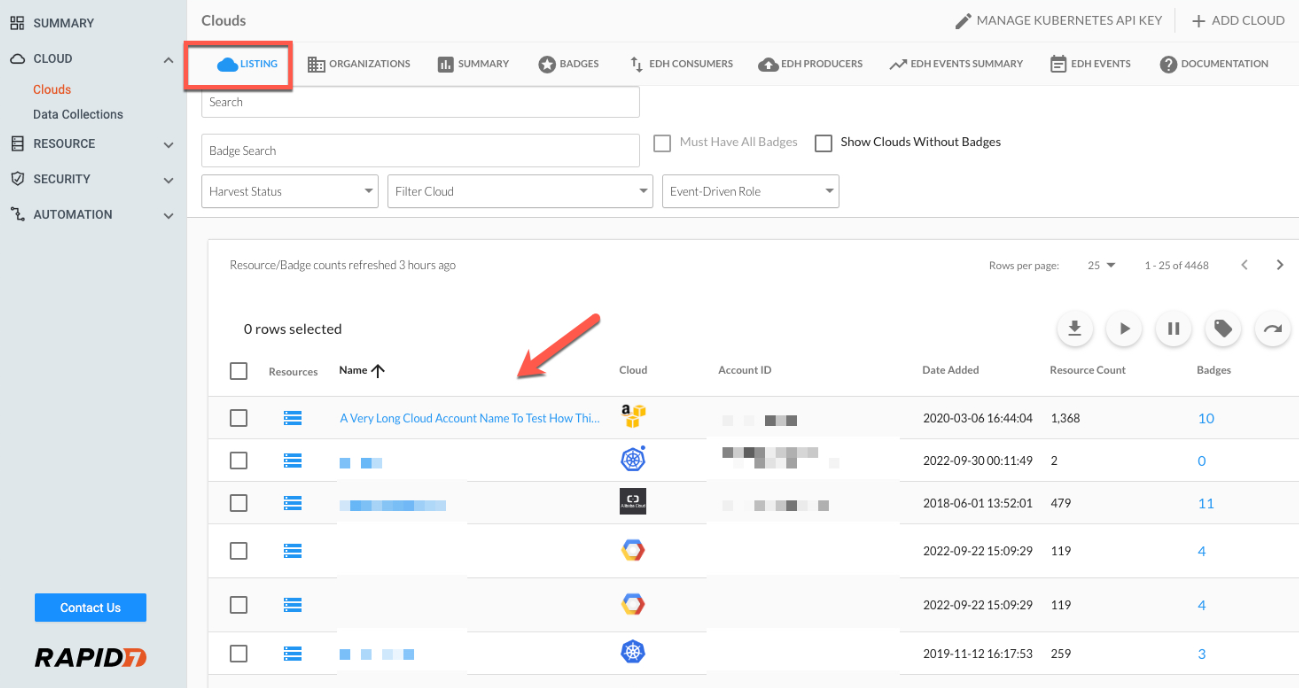 Prerequisites
Before getting starting with Cloud reports you will need to have the following:
A functioning InsightCloudSec platform
At least one or more connected cloud accounts; if you have no cloud accounts connected, refer to our instructions on Cloud Account Setup & Management.
The appropriate permissions to view the cloud account details
For issues or questions, you can contact us through any of the options outlined on the Getting Support page.
View cloud reports
Go to Cloud > Clouds and select the account for which you want to view reports.
On the Summary tab, view details specific to that account.
For detailed information, click on the name of an individual cloud account to bring you to the Cloud Account Detail Page.
Summary Reports for your cloud footprint
To access the summary reports for your overall cloud footprint, select the "Summary" tab from the main Clouds landing page.
Report
Description
Cloud Account Coverage
Shows which of your cloud accounts are connected to InsightCloudSec. This page, accessible under the Summary tab, includes access to the InsightCloudSec Status, Cloud, Name, Account ID and Payer Account (AWS only at this time), timestamp, and status.

The greater the percentage of cloud accounts that are connected to InsightCloudSec, the greater the visibility into your overall cloud footprint and performance.
Resource Counts
Summarizes the resource counts for selected clouds. This report provides an overview into your large billable resources.

Selecting any of the hyperlinked fields will take you to the applicable resource pages (e.g., instances, volumes, etc.) with additional details about those particular resources.
Cloud Provider Count
Shows you the number of accounts per cloud provider.