InsightIDR Essential | Quick Start Guide
As you get started, refer to this Quick Start Guide for guidance about how to approach InsightIDR's multi-step deployment process.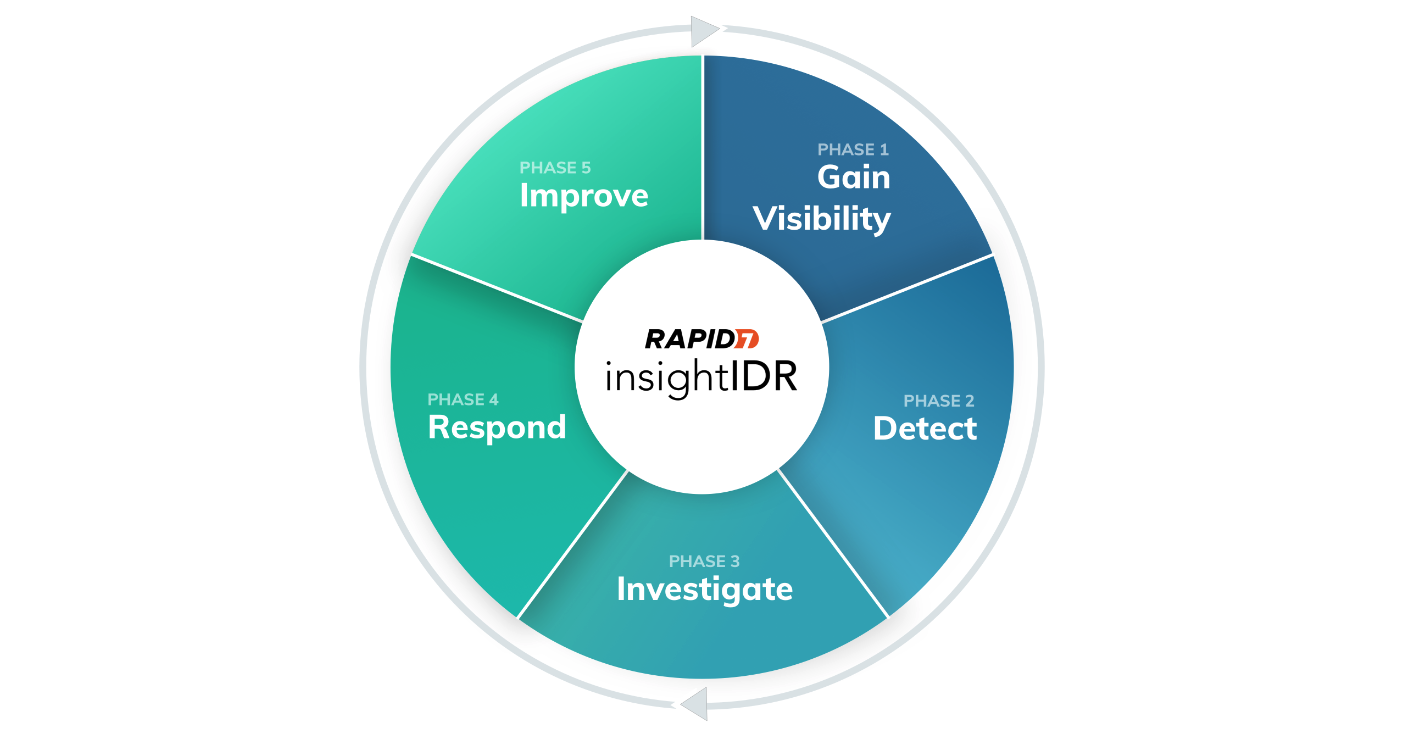 We've outlined the important deployment milestones in this recommended order:
Days 1-15: You'll install the Collector, deploy the Insight Agent, and set up five core event sources to begin aggregating your environment's data into InsightIDR to gain visibility and collect the right data to monitor key security controls.
Days 16-45: You'll explore Log Search to understand network activity and identify anomalous events within your environment.
Days 46-90: You'll expand your monitoring footprint with FIM, network traffic, and customizable capabilities such as basic detection rules (formerly known as custom alerts) and custom dashboards.
Product Overview and Core Concepts
InsightIDR contains many features, but your first 90 days will center around the key parts of the product outlined in this section. For an overview of the areas you'll explore, watch our InsightIDR Demo video!
Here's a preview of the topics we cover in this demonstration:
0:00 - Overview
0:31 - Data Collection
2:04 - Log Search
3:09 - Dashboards and Reports
4:35 - Custom Alerts (now known as basic detection rules) and Alert Settings
5:27 - Settings
6:21 - Conclusion
Prepare for Deployment
To ensure you get the most out of your first 90 days with InsightIDR, it's important to understand your deployment tasks and create a plan for deployment.
Days 1 - 15: Get Up and Running
Install Collectors, deploy Insight Agents, and set up core event sources so InsightIDR can begin collecting the right data to detect and investigate anomalous activity in your environment.
Days 16 - 45: Assess and Detect
Explore Log Search and Dashboards and Reports to see these components work together. Start using InsightIDR's powerful query capabilities, and visualize your log data using dashboards.
Days 46 - 90: Optimize for Success
Configure basic detection rules (formerly known as custom alerts) and create custom dashboards to tailor InsightIDR to your environment's unique needs.
Day 90+: Continue your InsightIDR Exploration and Education
Discovering new aspects of InsightIDR doesn't stop after your first 90 days! Rapid7 has workshops, monthly product updates, and in-product messages to keep you informed about new features and the value you can gain from them.