Create Dashboards and Reports
Step 4: Create Dashboards and Reports
With dashboards and reports, you can visualize your data with cards charts and graphs that help you identify important trends. You can also:
Create live dashboards that auto-refresh every 5 minutes or at other set intervals.
Correlate log data with metrics and asset data.
Schedule and save automated reports for compliance requirements or executive reporting.
Create a Dashboard
Dashboards are a collection of individual visualizations (i.e. cards). Note: You need to create dashboards before generating reports.
Click the Dashboard icon on the left-side navigation bar.
Click the Create button.
Enter a name for your dashboard.
Click the Add Card button and select Build your own from the drop-down menu.
Choose the log(s) or log set(s) against which you want to run your query.
Enter a card name.
Select the time range for which the data will be queried.
Build a query using an analytic function, such as

where(keyword) calculate(count)

. Or choose from a list of previously saved queries. 9 Choose a Visualization to see a preview of the card.
Click Add Card.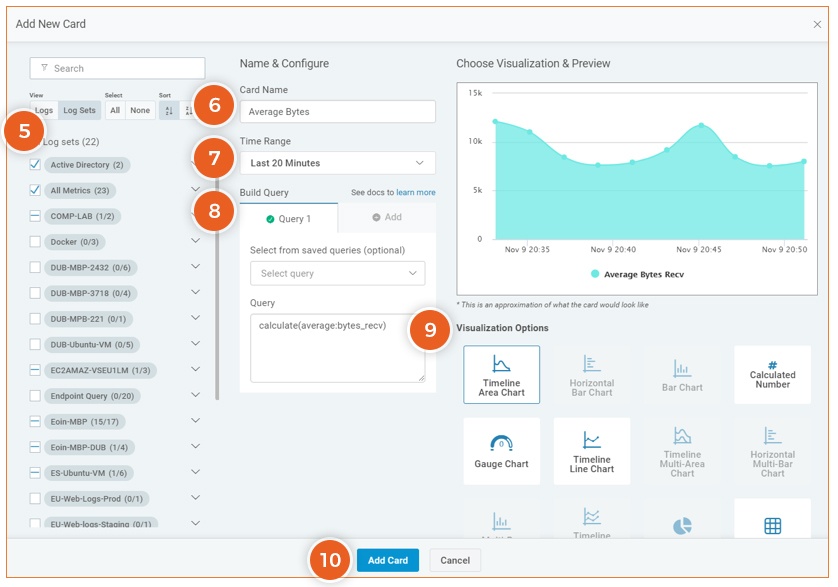 Learn more about Dashboards
Create a Report
Once you've created a dashboard, you can generate reports.
Open an existing dashboard.
Click the Generate Report button.
Enter a name for your report.
Check the Create schedule box to generate reports on a regular basis.

Note: You can also produce ad-hoc reports by clicking the Generate Report Now button.

Select the frequency, time, and date ranges in which you would like the report to be generated.
Click Schedule Report.
To view your reports, click the Report Archive icon on the left-side navigation bar.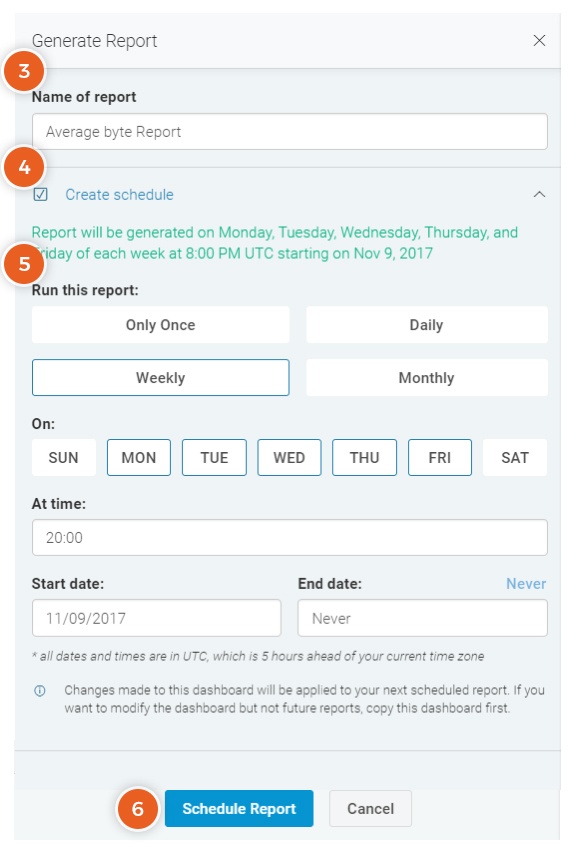 Learn more about Reports.