Live Tail & Aggregate Tail
Live Tail provides a real time view of your log data as it streams into your InsightOps account. This is achieved via the InsightOps unique pre-processing layer which analyses your data in real time as it arrives into the InsightOps service. To activate live tail more simply click on the Live Tail button in your Log View and any new log events will appear in seconds.
Live Tail
The real power of Live Tail is that it allows you to not only troubleshoot in real time by using our search functionality to filter your live data, but it also appends Tag to your log events so you can easily identify any important events such as 'errors' or 'exceptions' for example.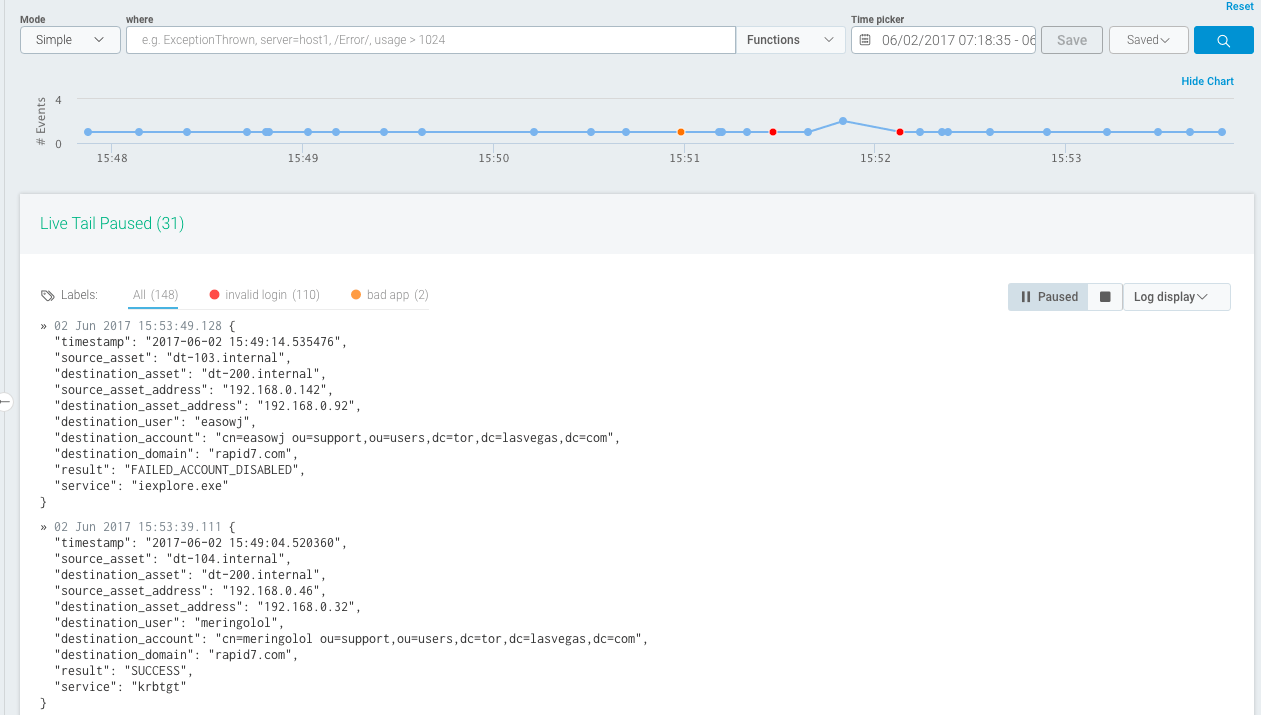 Combing Live Tail with the InsightOps search allows you to only view live events that match the search criteria. Below is a screenshot of the Live Tail being used in conjunction with the InsightOps search. This is very useful for identifying important events in busy production systems.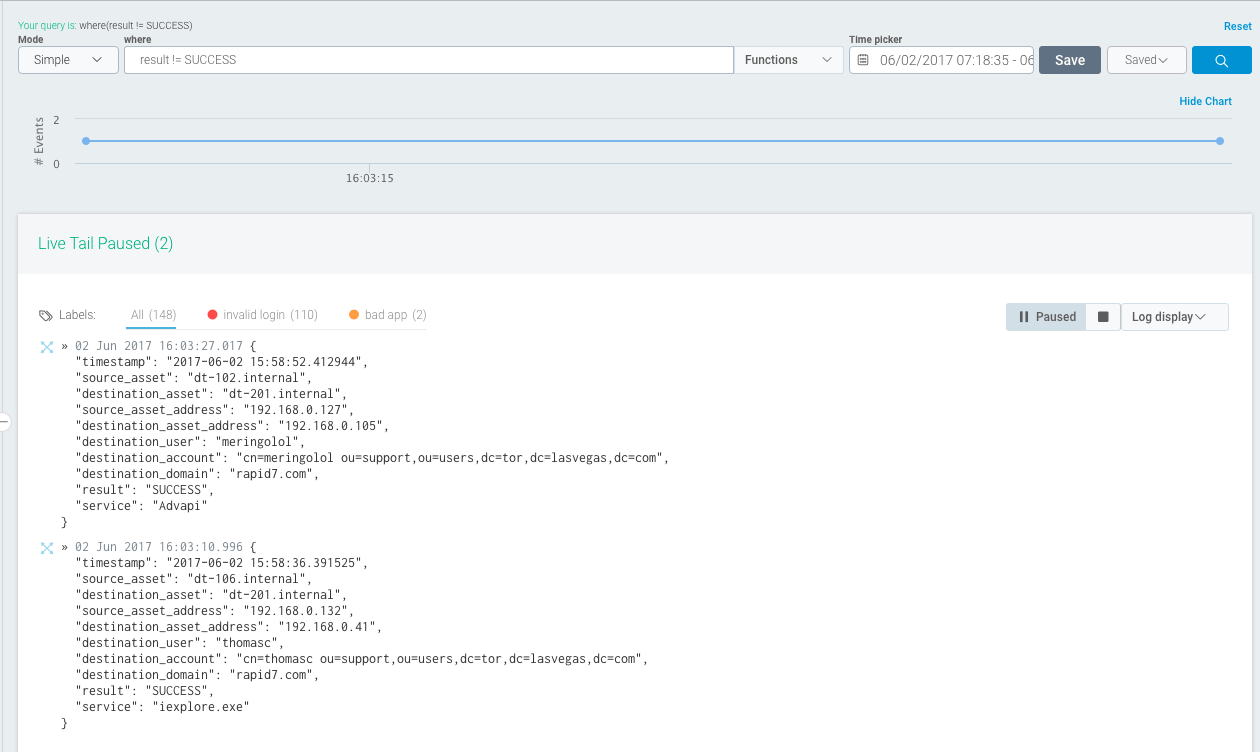 Aggregate Live Tail
InsightOps gives you the ability to also use Live Tail in your Aggregate View and with any Log Groups you have created. Using the log grouping functionality within the InsightOps platform, you can group log files into a single aggregate view e.g. this allows you to group together all routers and firewalls, or all production web servers logs for example. Using Aggregate Live Tail you can now view a live stream of your aggregated logs. Logs from the same host can be aggregated or from across multiple hosts.