The Projects Page
Now that you are familiar with some of the basics of Metasploit, let's take a more in depth look at Metasploit Pro.
After you log in to Metasploit Pro, the first screen that appears is the Projects page. The Projects page lists all of the projects that are currently stored in the Metasploit Pro instance and provides you with access to the quick start wizards, global tools, and product news.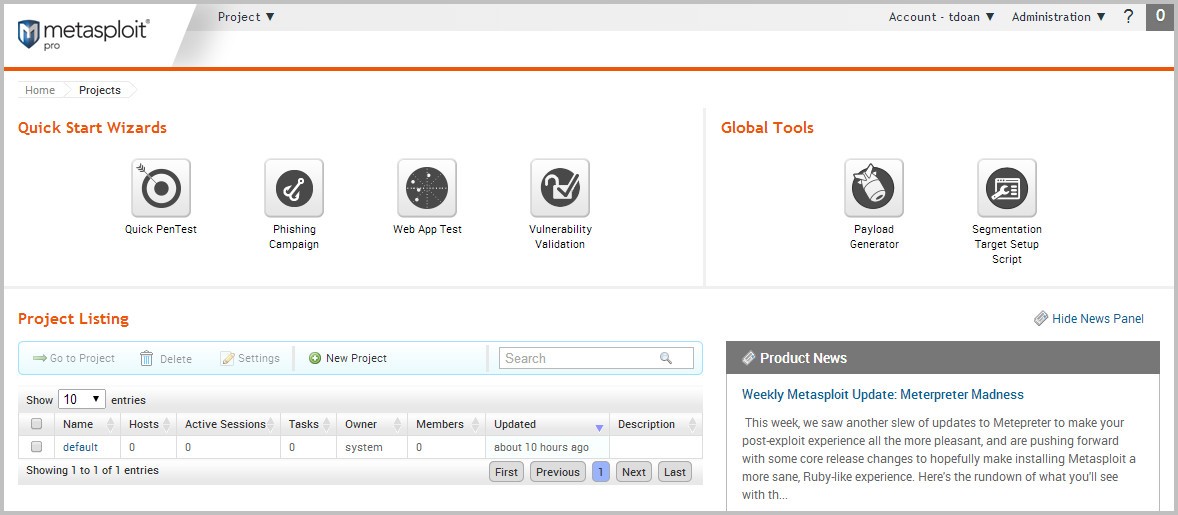 Regardless of where you are in the application, you can select Project > Show All Projects from the Global toolbar or click on the Metasploit Pro logo to access the Projects page, as shown below:
Global Toolbar
The Global toolbar is located at the top of web interface. This toolbar is available from anywhere in Metasploit Pro. You can use the Global toolbar to access the Projects menu, your account settings, and the Administration menu.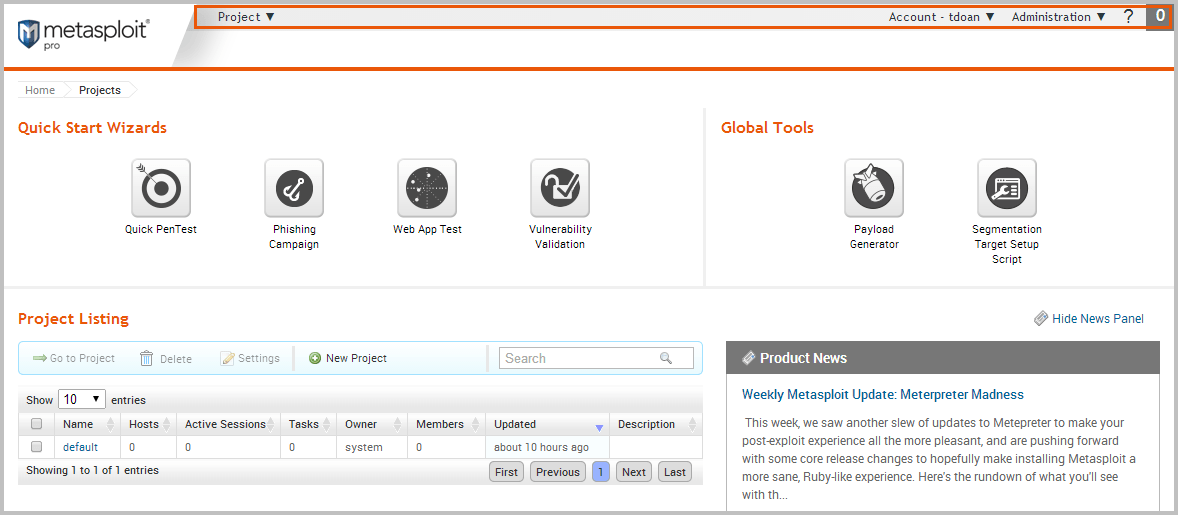 Quick Start Wizards
Each quick start wizard provides a guided interface that walks you through a common penetration testing task, such as scanning and exploiting a target, building social engineering campaigns, scanning and exploiting web applications, and validating vulnerabilities.
You can click on any of the quick start wizard icons to launch its guided interface.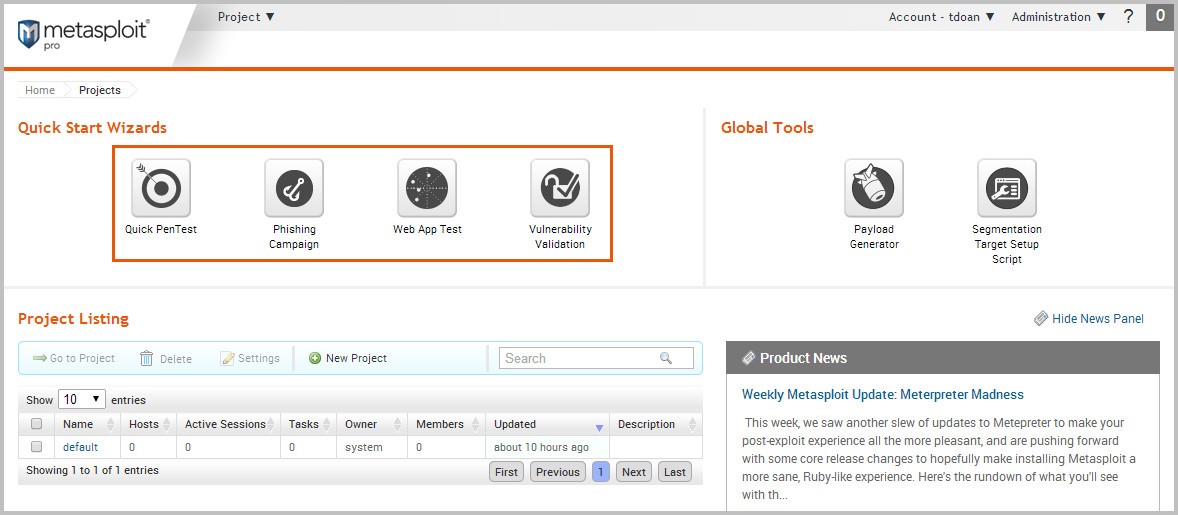 Product News
The Product News shows you the most recent blogs from Rapid7. If you want to keep up with the newest modules and security news from Rapid7 and the community, the Product News panel is a great place to check for the latest content.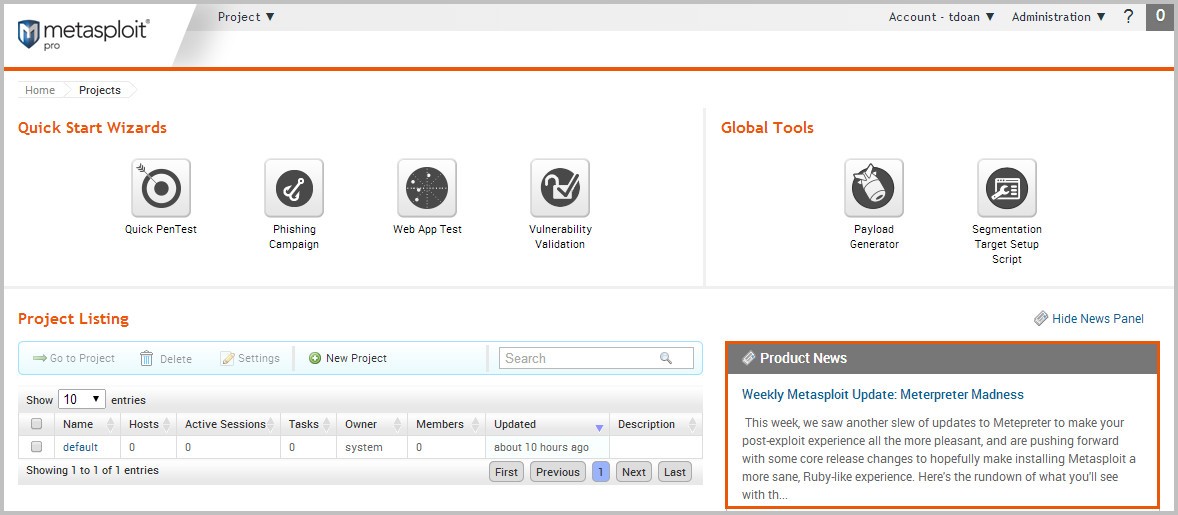 If for some reason, you don't want to see the Product News panel, you can hide it so that it does not display on the Projects page.