Quick Actions
Quick Actions are pre-configured automation actions you can run within InsightIDR to get the answers you need fast. Utilize Quick Actions to make the Investigative process more efficient and improve confidence in analyst decision-making while remaining in the context of the Investigation. You can leverage Quick Actions with no configuration required, without deploying an orchestrator or creating a single connection.
Requirements
To use Quick Actions, you'll need one of the following subscriptions:
InsightIDR Ultimate
InsightIDR Advanced package with an InsightConnect license
How to use Quick Actions
Quick actions can be run from any page within InsightIDR by clicking the Quick Action icon located in the top navigation bar. To run a Quick Action, select a pre-configured Quick Action from the dropdown, provide the action input and click Run. Each action expects a certain input, such as an IP Address, Email Address, File Hash, Domain, Vulnerability, or some similar indicator.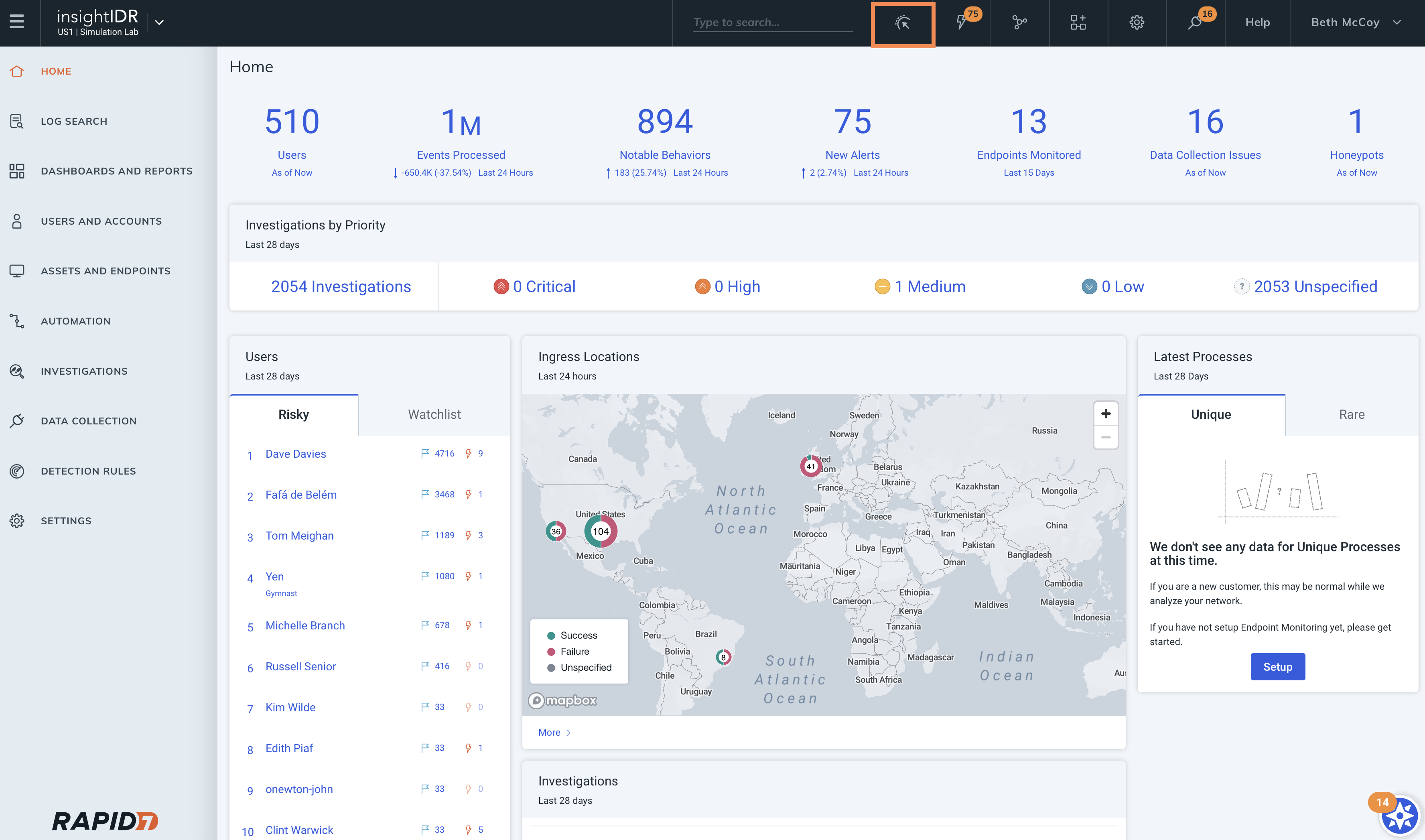 Available actions
Quick Actions currently supports the following actions:
Look Up IP Address with WHOIS
Look Up Domain with WHOIS
Look Up IP Address with Threat Crowd
Look Up Domain with Threat Crowd
Look Up File Hash with Threat Crowd
Look Up Email Address with Threat Crowd
Look Up Vulnerability with Rapid7 Vulnerability and Exploit Database
Look Up Exploit with Rapid7 Vulnerability and Exploit Database
Review Quick Action results
When your action completes, the results display within the Quick Action panel. From here, the results can be copied, downloaded, and toggled between formatted and raw JSON views. If you want to take additional actions from here, simply copy any relevant data to your clipboard for use as input in your next action.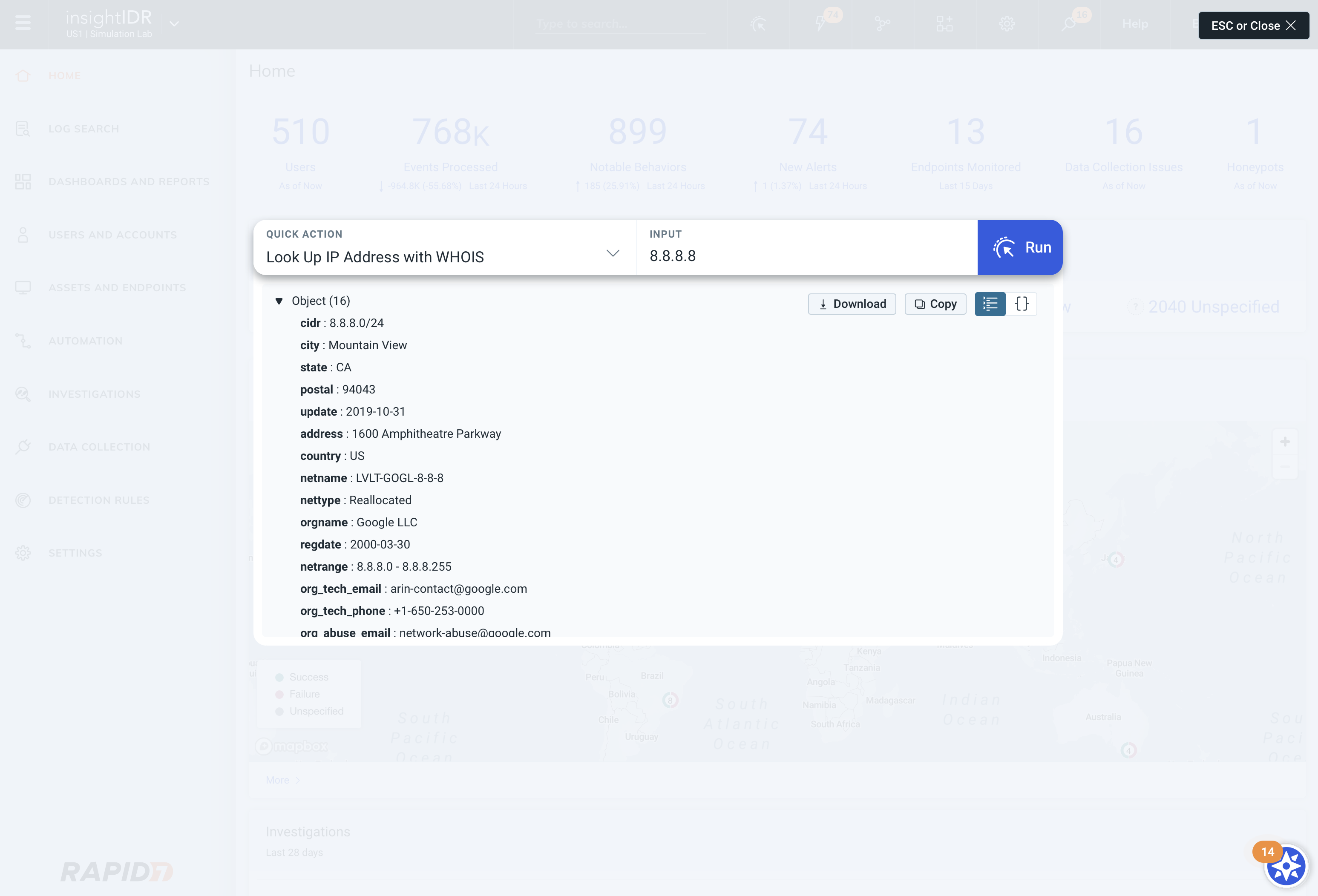 You can view your InsightIDR Quick Action history through InsightConnect. To view the results of previously run actions, navigate to the History tab of the Quick Actions page. From here, you can view a record of each action that has been run, the date and time of when it was run, the user who ran the action, and the status of the action. To see the inputs and outputs of the action, click the action name.